a course for moms like you and me

Ahh, motherhood – simultaneously an incredible gift and an exhausting responsibility. I had absolutely no idea all that motherhood would encompass until I gave birth to my first child, and it's been smooth sailing ever since – SAID NO MOM EVER!
This parenting thing is so hard.
We have an all-consuming love for our children, and we daily strive to make the right decisions. We desire to parent with intention, integrity, and emotional stability, to lead by example, and to raise happy, healthy, well-adjusted children. But boy is it tough. Our children challenge us; they test limits, break rules, act up, and push our buttons. We get frustrated, we lose our tempers, and we make bad parenting decisions. Then we feel guilty and that is terrifying. We wonder if other moms feel the same way. Do they worry if they have failed their children? Do they second guess their decisions? Can we be honest with them about our struggles without fear of being judged?
This is why I developed Motherhood Deconstructed, an online course and individual coaching program designed for moms like you and like me. Whether you are a new mom or seasoned, have 1 kid or 5, work or stay at home, married or divorced or single parent by choice, it doesn't matter.
This course is for you.
It's time that we get honest, share our feelings, and really support one another in this parenting journey. It's time that we think differently about motherhood.Parenting skills don't come naturally; they don't get downloaded to our brains when we become mothers. Parenting requires on the job training largely through trial and error though it often feels like trying to drink a sip of water from a firehose.
It's time that we think differently about motherhood.
Finally, we have a tool that not only examines parenting styles and reviews child development but also covers difficulties facing moms like mommy burnout and depression as well as reaffirms your identity separate from your role as mom and emphasizes real self-care all from a woman who has been there and done that. As a practicing board-certified child and adolescent psychiatrist and mother of three, I have real-world experience parenting in the trenches coupled with expertise in child development and mental health. Who better equipped to bring this program to you? I am ready to free you from mommy guilt, foster resilience, and help you strengthen your relationship with your children. Happy, healthy moms raise happy, healthy children.
Are you ready?

---
---
INDIVIDUAL COACHING
$997 FOR 8-WEEKS
Eight 45-min sessions via Zoom either weekly or every 2 weeks
designed around client's schedule:
Session 1:
Initial Strategy Session
Who are you: The Woman

Defining your identity as a woman and exploring who you are, who you desire to be, and untangling the disconnect
Session 2:
Second Strategy Session
Who are you: The Mom
Examining your own childhood as a foundation for your parenting philosophy and exploring your perspective on motherhood, i.e. what you believe parenting should look like vs. the reality for your household
Session 3
Parenting 101

Breaking down mommy guilt and its impact on healthy parenting and learning child development theories and parenting styles
Session 4
Master your Mommy Mindset

Implementing tips and tools to cultivate a healthy mommy mindset
Session 5
Maintaining your Mental Health: Mom Edition

If not careful, the stress and overwhelm of mommying can lead to mommy burnout, depression, and anxiety. Know when and how to get help.
Session 6
Maintaining your Mental Health: Kid Edition

Review common challenges that our children face from ADHD and school failure to abuse and trauma to bullying and depression.
Session 7
Self Care, For Real, For Real

Incorporate healthy habits that refresh and restore beyond spa days and a girls' night out.
Session 8
Super Mom Wrap up
Additional sessions are billed at $97 in 45-min increments
Register Now
---
Online Course
$197 for 6 modules: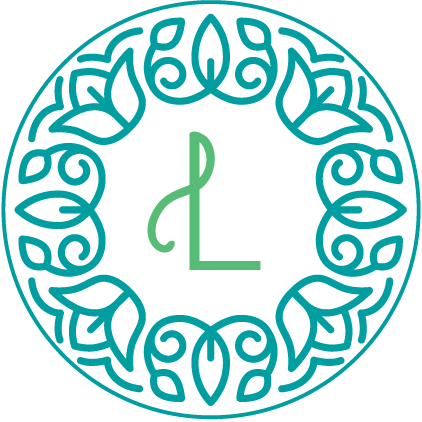 Module 1: Supermom Strategy Session
Module 2: Essential #1 — Parenting 101
Module 3: Essential #2 — Master your Mommy Mindset
Module 4: Essential #3 — Maintaining your Mental Health: Mom Edition
Module 5: Essential #4 — Maintaining your Mental Health: Kid Edition
Module 6: Essential #5 — Self Care, For Real, For Real
Module 7: Supermom Wrap Up Session
While modules are self-paced you must complete each module in its entirety before moving to the next module. There will be a private accountability group on Facebook to keep you engaged. There will also be homework assignments given at the conclusion of each module.
Register Now
---
Expectations:
Show up

Do the work — view modules, complete homework assignments, engage in the private Facebook group

Be open to feedback

Honor your commitment

Expect to learn, grow, and stretch which may be uncomfortable at times but TRUST THE PROCESS

Ask questions

Celebrate wins, big and small

Minimize distractions — you are worth the time and investment

Course and coaching content is not to be shared or you will be terminated from the program (NDA required)

For coaching clients, please provide 48-hour notice if you need to reschedule a coaching session