Share God's Love With the Children in Your Life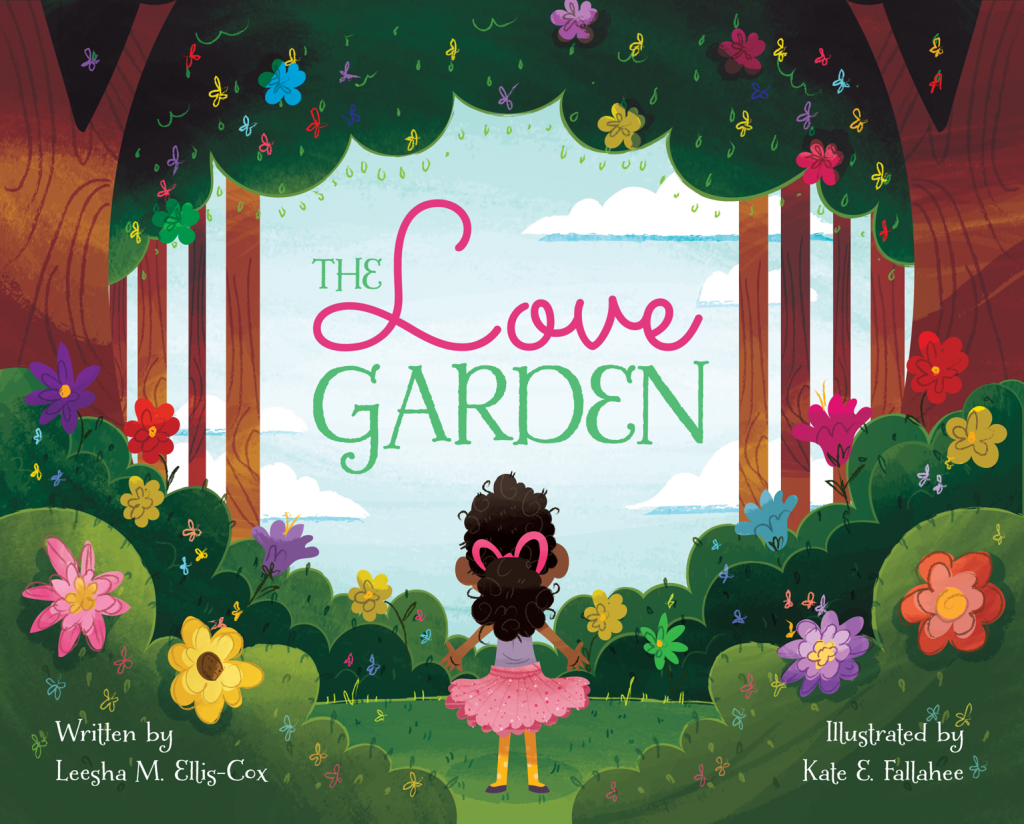 ---
Soon to become a bedtime favorite, the Love Garden is a delightful tale that imparts spiritual truths combined with playfulness and whimsy. It's a timeless story that will fill your child's heart with joy and wonder.

Whether an educator, parent, grandparent, or coach, we know that every good and perfect gift comes from our heavenly Father, including our precious children.

We are divinely called to lead young people to God – to share His word with them so they know who they are in Christ, to strengthen their faith, and to experience the splendor that is His steadfast love.

I praise you because I am fearfully and wonderfully made…


Psalm 139:14
What is the magical place called The Love Garden? It is a beautiful meadow in Heaven that lies just east of the garden of Eden. There, babies flourish under God's gentle gaze, while waiting to be planted into the hearts of loving parents around the world.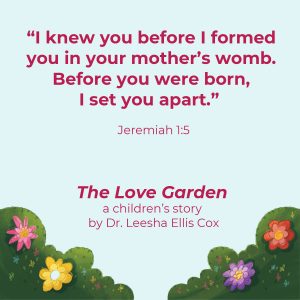 Come along on this journey with Sydney as she discovers this beautiful garden and cultivates a treasured relationship with her adoring Heavenly Father.

"And as she slept, Sydney began dreaming of God's promises to her…"

The Love Garden
---
Purchase a copy for your bookshelf or share it as a soon-to-be cherished gift with a loved one today.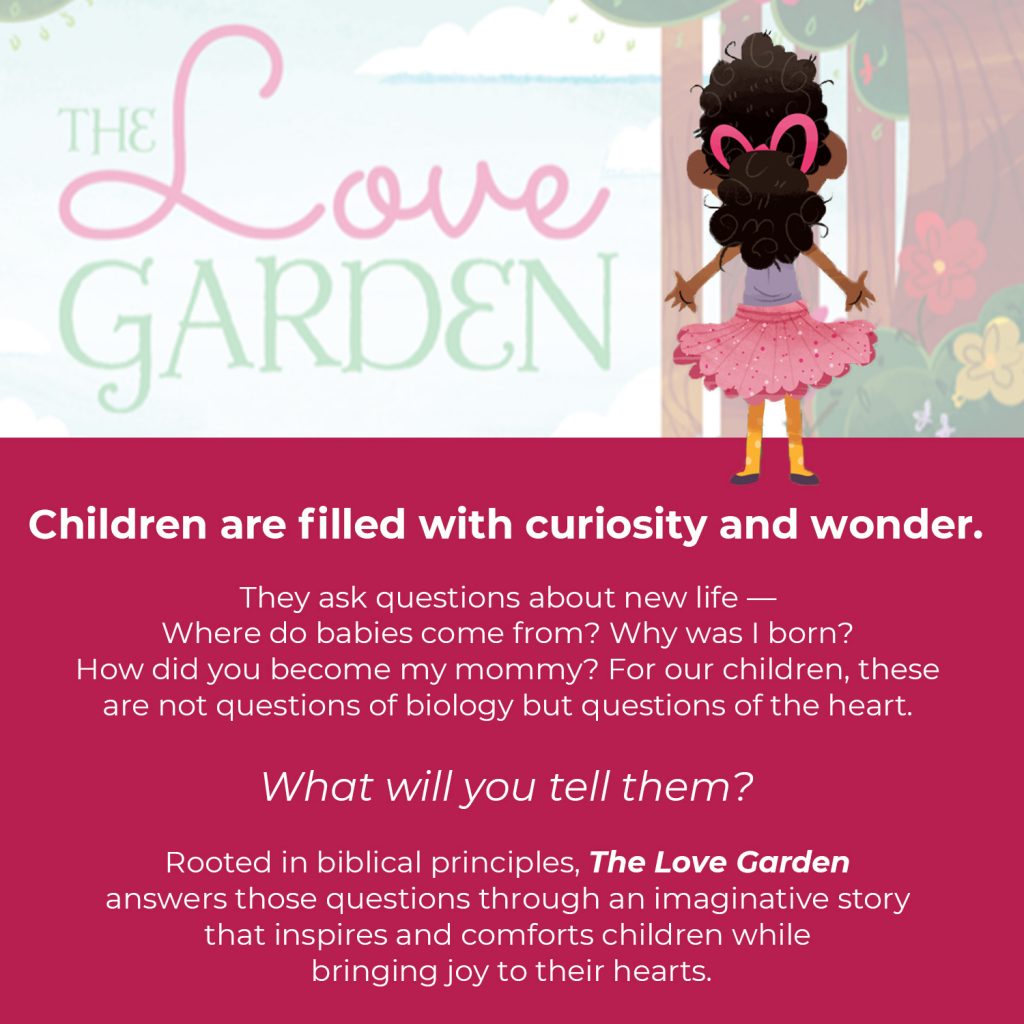 ---