The Love Garden
Share God's Love with the Children in Your Life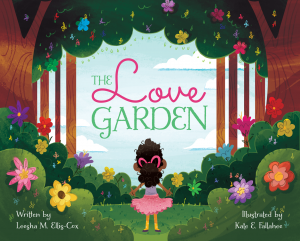 Soon to become a bedtime favorite, the Love Garden is a delightful tale that imparts spiritual truths combined with playfulness and whimsy. It's a timeless story that will fill your child's heart with joy and wonder.
Whether an educator, parent, grandparent, or coach, we know that every good and perfect gift comes from our heavenly Father, including our precious children.
We are divinely called to lead young people to God – to share His word with them so they know who they are in Christ, to strengthen their faith, and to experience the splendor that is His steadfast love.
---
THE BLUEPRINT


They say that becoming a mother is one of the most rewarding experiences a woman can have… Well, that doesn't mean it's easy or that you have to love every single waking, screaming, and runny-nosed minute of it! In her funny, honest, and uplifting debut, Ditch the Mommy Guilt: A Blueprint for the Modern Mommy, psychiatrist Dr. Leesha Ellis-Cox dispels the myth of the "perfect parent" and guides the path to becoming an effective and happy mom—one who overcomes her flaws and the inevitable mistakes made during parenthood through positivity; self-love; gratitude; support; and, most of all, a guilt-free conscience that neither compares nor judges.
---
A Whole Mood SELF-CARE CARDS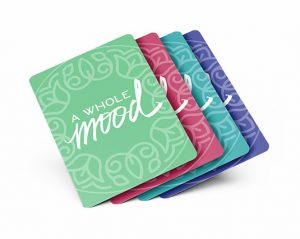 We are all incredible women, clothed in strength and wrapped in beauty. We will no longer allow the daily grind nor the stressors of life silence our collective voices or devalue our undeniable worth. Let's- embrace our truth unapologetically.
Let's rewrite the narrative of our lives.
Let's fall in love with ourselves — honoring our womanhood and celebrating our black girl magic.  
A Whole Mood self-care cards will catalyze your growth and evolution, so join me in this journey of wholeness and identity.
Each day pull a card from the deck to begin the deep dive, no more pushing emotions into the recesses of the heart but uncovering our internal truths and the real and raw so that you get better at protecting your mental health, at making your emotional well-being a priority, and affirming your identity as you take up good space in the world.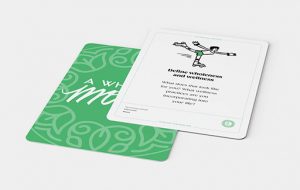 ---