We wear all the hats and juggle all the balls – woman, mother, sister, daughter, auntie, wife, friend, advocate, confidante, teacher, storyteller, justice fighter, entrepreneur, creative, dreamer.
We stretch, we give, we bend, and we fold. We sacrifice our needs, our goals, and our dreams. We pour into others only to leave ourselves empty. Always last, never first.
But the tide has shifted.
With the dual pandemics of COVD and racism still resting so heavily upon us, it's time that we set new intentions and realign our priorities.

Our mental health and well-being can no longer be relegated to the background of our lives. We must say goodbye to doing it all alone and revisit what strength means. Without such intention, we find ourselves increasingly overwhelmed, exhausted, anxious, and depressed.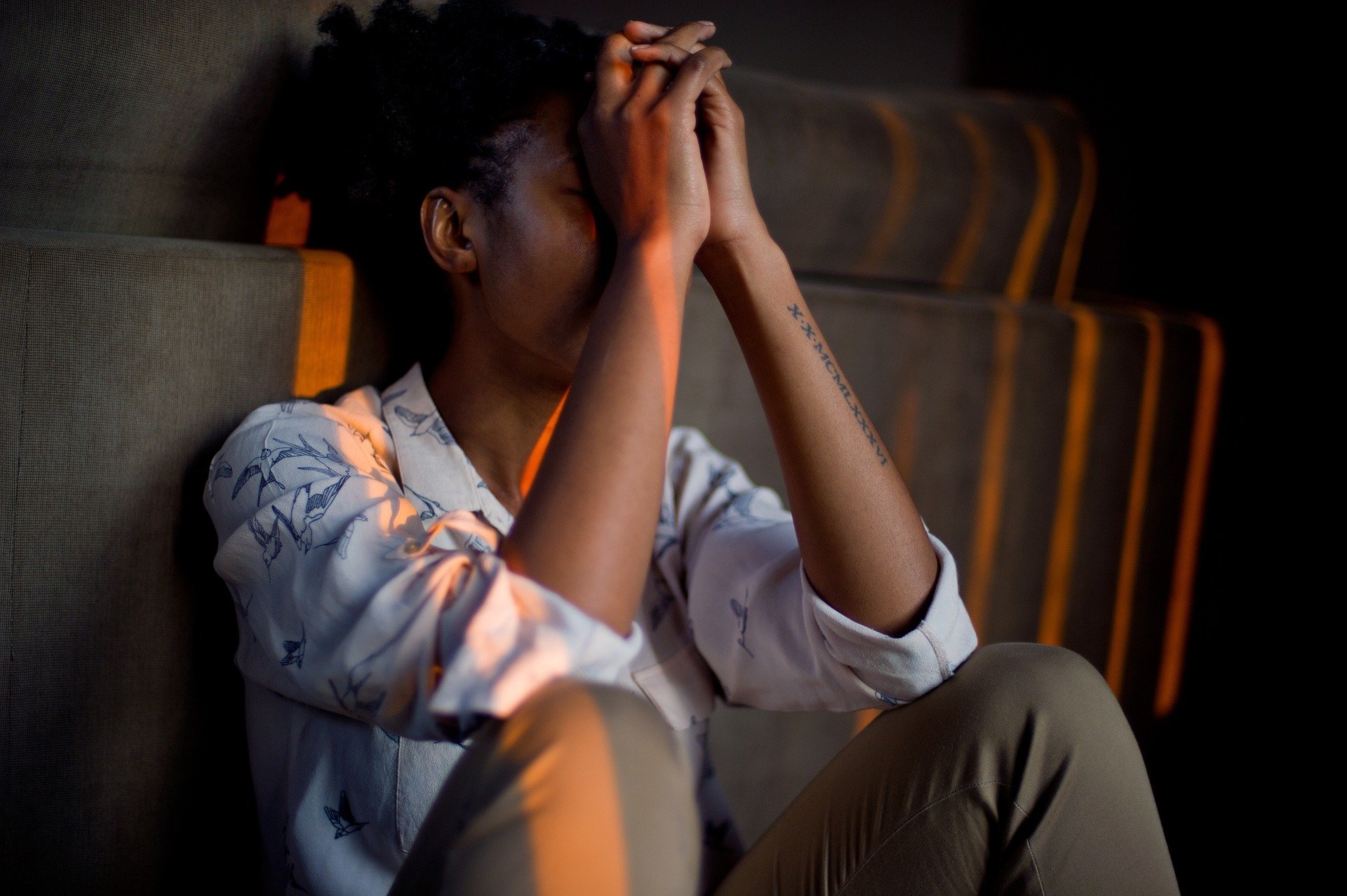 Waiting for things to get better simply wont do.
Frankly, it never worked, but we see that now. Self-love and meaningful connection with others is necessary.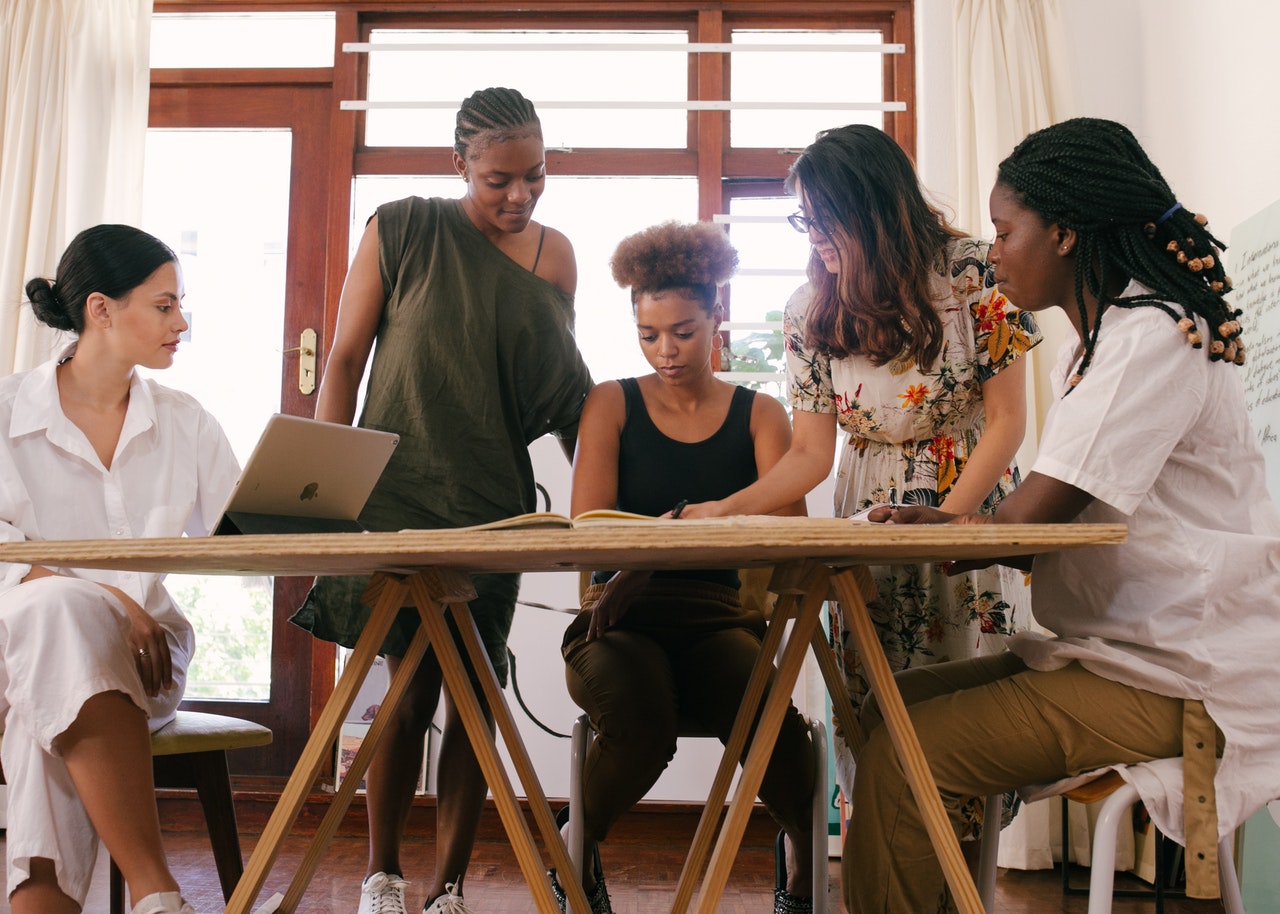 Taking time to help ourselves is wisdom and fuels growth, not weakness.
Because here's the truth…
We need the grounding, sovereignty, and healthy emotional regulation that comes from intentionally carving out time for ourselves. We must get out of our heads and instead pour into our heart, our spirit, and our soul before the slow dulling of the flame spins into full-fledged burnout. No more watching our value, our worth, or our mental health teeter precariously on the edge.
Transformation starts right now. Gift yourself 5 minutes every day for reflection, introspection, and self-efficacy with these powerful cards. That's it.
If you have decided that it's time to challenge the negativity, to begin the introspective process that brings clarity and enlightenment, then there is only one choice — A Whole Mood card deck.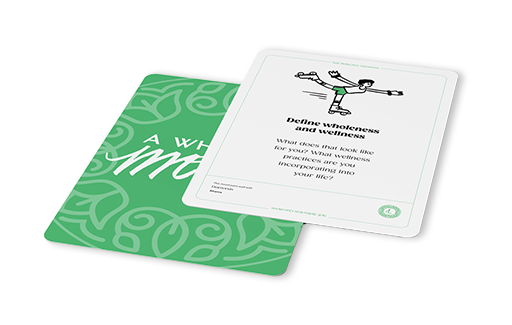 We are all incredible women, clothed in strength and wrapped in beauty. We will no longer allow the daily grind nor the stressors of life silence our collective voices or devalue our undeniable worth. Let's- embrace our truth unapologetically.
Let's rewrite the narrative of our lives.
Let's fall in love with ourselves — honoring our womanhood and celebrating our black girl magic.
A Whole Mood self-care cards will catalyze your growth and evolution, so join me in this journey of wholeness and identity.
Each day pull a card from the deck to begin the deep dive, no more pushing emotions into the recesses of the heart but uncovering our internal truths and the real and raw so that you get better at protecting your mental health, at making your emotional well-being a priority, and affirming your identity as you take up good space in the world.
This is for black women, black mothers who are ready to stop hiding, let their light shine and live their truth unapologetically.