This blog first appeared on Birmingham Moms Blog at https://birmingham.citymomsblog.com/holidays/creating-magical-holiday-traditions/
It's The Most Wonderful Time of the Year
Ahh, the holidays . . . undoubtedly my favorite time of the year. I love all things Thanksgiving and Christmas, from planning holiday meals to belting out Christmas tunes to trimming the Christmas tree. I am here for it all! And, having children makes the holiday season even more magical. What a gift it is for my husband and me to experience the splendor of Christmas through their eyes.
The holiday season is a time to spend with family. Before children and prior to the never-ending list of personal and professional obligations, we would travel back home to visit our parents and siblings. We lived much closer back then, so travel was a whole lot easier. At my parents' house, we baked cookies and cakes and helped make my mom's storied Rocky Road candy while playing the best Christmas album of all time, The 12 Hits of Christmas. My favorite songs still are The Christmas Song by the incomparable Nat King Cole, Rocking Around the Christmas Tree by Brenda Lee, Santa Baby by Eartha Kitt, and Sleigh Ride by LeRoy Anderson.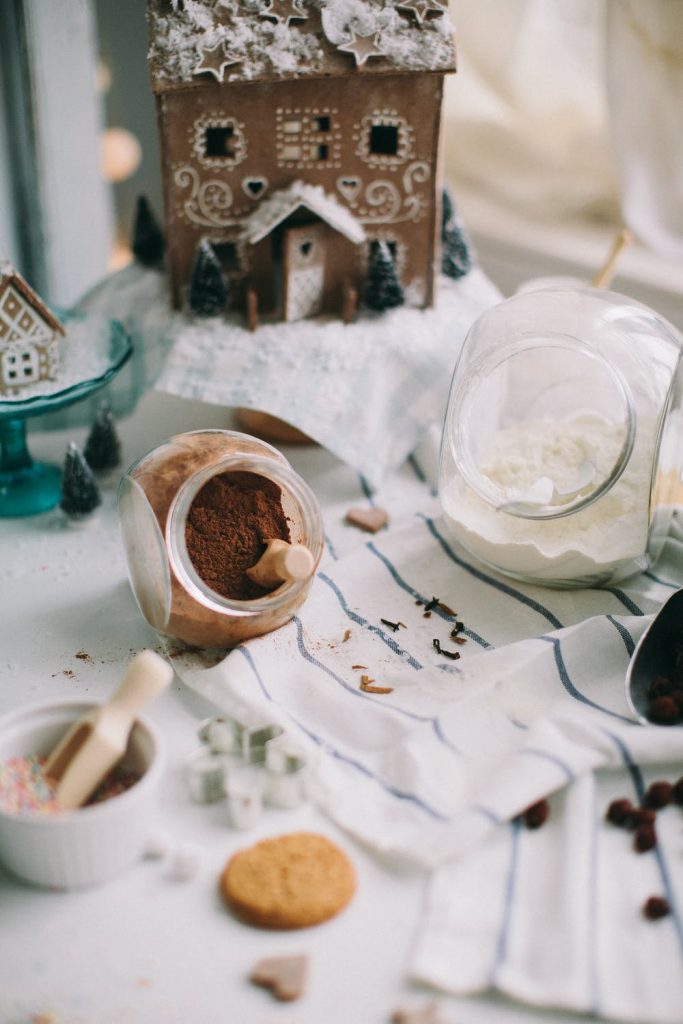 Life Happens
Now, because of hectic work schedules with little time off and extended family who live almost 10 hours away, we rarely travel back to North Carolina during Thanksgiving or Christmas. Instead, we often spend the holidays alone or with close friends. Although it's hard being so far away from family, the distance has forced us to create our own holiday traditions. This has become increasingly important as our three children have gotten older. The list of their wants grows as does the cost of those wants. However, we have decided to focus less on receiving gifts and more on creating magical memories together as the Cox family of five.
Each day of our lives we make deposits in the memory banks of our children.

– Charles Swindoll
Timeless Holiday Traditions
Not sure where to begin? No worries, Momma. I have curated a fantastic list of new and old traditions to share with your family during the holiday season.
Go to the local movie theater and watch a family movie
Complete 30 days of gratitude during the month of November and/or December
Volunteer as a family at a homeless shelter, soup kitchen, or with the Salvation Army
Visit a nursing home to spread holiday cheer
Volunteer at the Jimmie Hale Mission and participate in the Holiday Placement Project or deliver meals
Host a holiday dance-off
Read stories to children at local daycares and preschools
Honor the memories of those who have died by cooking one of their favorite meals or doing an activity they loved
Read the biblical account of Jesus' birth together as a family
Throw Jesus a birthday party on Christmas
Take a ride on the Polar Express
Wrap a book for each day in December from the 1st to the 25th, then have you children pick a book to unwrap and read together every evening
Use an advent calendar to count down the days to Christmas
Bake and decorate sugar cookies for Santa on Christmas Eve
Sing Christmas carols in your neighborhood
Plan annual family Christmas photos dressed in matching holiday pajama sets
Participate in the Toys for Tots holiday drive
Devise a neighborhood-wide effort to sponsor families in need
Host a holiday game night for the family
Make reindeer food to sprinkle on the law for Santa's reindeer on Christmas Eve
Prepare care packages for our military men and women
Make homemade Christmas cards
Bake and decorate a gingerbread house
Start the Elf on the Shelf tradition
Host a holiday movie night for the family – we always love watching A Charlie Brown Christmas and Rudolph the Red-Nosed Reindeer
Drive through different neighborhoods in the Birmingham area to view Christmas lights
This holiday season I am proposing a challenge of sorts. See how many new traditions you can begin with your family this holiday season, ones that you will carry out for years to come. Gather your children for a family meeting and let them weigh in on the selections. Imagine their delight at what fun ensues as you let your imagination guide your steps. The options are many. Stay at home and create new experiences or go and explore all the happenings the Magic City has to offer. Take pictures, craft fresh memories, and weave new tales of holiday sparkle.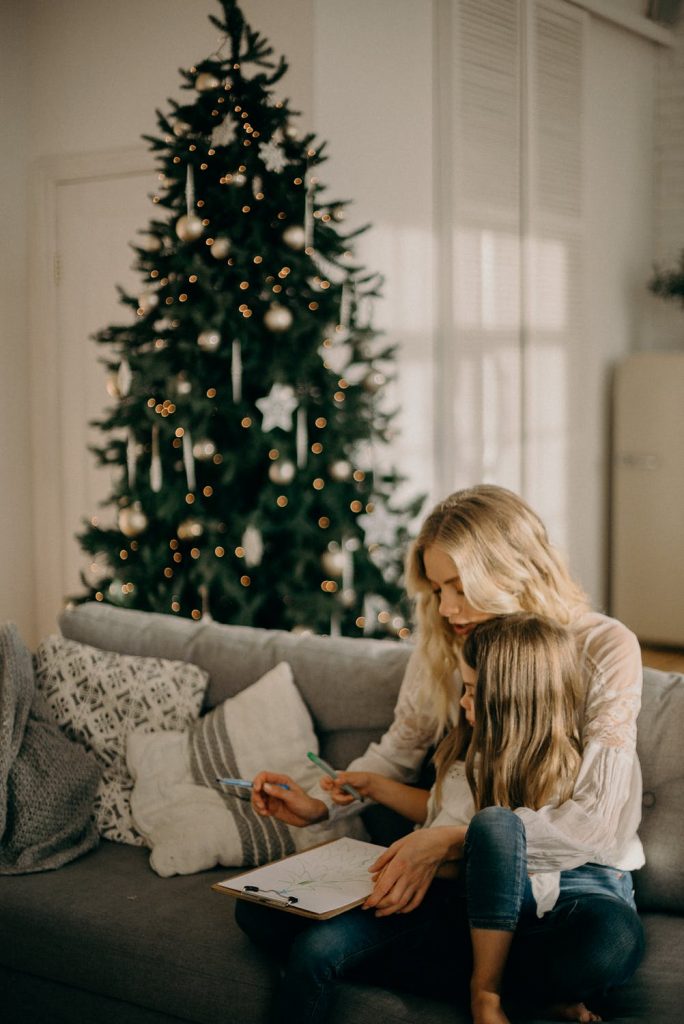 The most treasured gifts are the wonderful moments we create with the people we love. They become priceless memories decorating our lives."

– Dodinsky