Honestly, there are many moments when I am utterly amazed that COVID-19 is still here. Still! We are still wearing masks, we are still sheltering-in-place, we are still opting not to visit most of our family, and we are still choosing to postpone most of our travel plans.
While there are still a lot of things that we are not yet comfortable doing thanks to this global pandemic, the COVID-19 experience continues to teach me some important life lessons.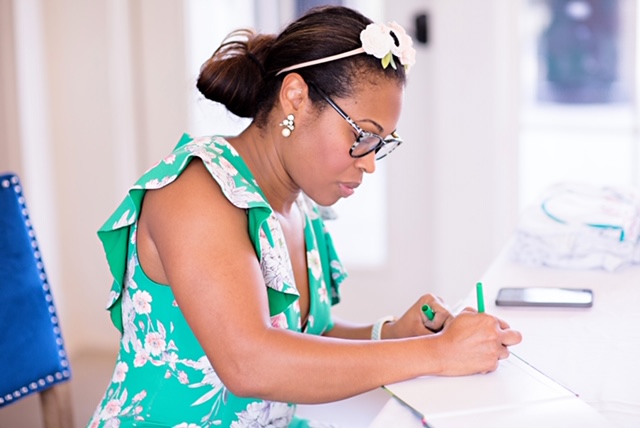 COVID-19 Lessons
The peace that is unbusyness – Busyness is my thing. I'm always busy – hustlin' and juggling work marriage, kids, my brand, my fitness journey, and more. Then COVID-19 abruptly and unexpectedly pressed a hard STOP to all that busyness. At first, I was shook. Like what in the world is happening right now? But slowly I have come to accept and even embrace literally doing nothing. No meetings after work, no rushing to pick up kids and shuttle them to practices, meets, and games. No more filling up every moment of the day with some task or project. There is space in the day for nothingness, for boredom, and most importantly for the peace that is unbusyness.
Prioritizing rest – Because I hustle, I tend to burn the candle at both ends. Up early in the morning to work out and falling asleep late at night. Practically speaking, I was up at 415 am to get to the gym by 5 most mornings and then not getting into bed until 10 or 11 pm. But, hey! I was getting it done, right? Well, umm, this chick was tired!!! I mean tired. Yawning. Often irritable and grumpy. Now, I get more rest. Honestly, I still struggle; but, the hubby and I can work out around 530 or 6 am in our garage and intentionally try to get in the bed by 10 pm most nights which means I get more sleep and that sleep is restful. Now zoom meetings are still boring
Serenity found outdoors – I have largely been working from home over the last 5 months. Initially, we stayed cooped up inside only venturing out to work out in the garage and trips to Publix and Target. But as quarantine lingered, I realized I was missing sunshine and fresh air despite the stifling Alabama heat. From fresh air and gentle breezes to rays of sunshine, birds chirping, and the prickly sensation of grass beneath my toes, reveling in nature is refreshing, calming, and soothes the soul.
Life is not promised – As of this writing, over 5.6 million people have contracted COVID-19 in the US and over 175,000 Americans have died from this disease. While I have not personally lost anyone I love from the novel coronavirus, I know several who have. What a heartbreaking way to die, alone without friends and family at your bedside, only surrounded by the masked faces of heroic health care workers who risk their lives to save the lives of others. Life has never been promised and death is always the final outcome of birth
The gift that is your tribe – 2020 has been a year like no other for virtually every single person on this planet. No one could have anticipated that COVID-19 would descend upon the world and bring such dramatic change and inescapable chaos, literally upending life as we knew it. Yet, there are a few things that keep me encouraged – my faith in God, my family, an unwavering sense of purpose and desire to transform my community, my pursuit of my truth, and my tribe. Yall, my tribe is INCREDIBLE. These beautiful women of God keep it all the way "100" and literally fill my cup with prayer, affirm my identity, inject much needed humor, and create an emotional holding space for all my stuff. Irrespective of our age, gender, political persuasion, and the like, we all need a rockstar tribe. If you haven't found yours yet, I implore you to assemble your people. Life is meant to be lived in relationship with others.
It's okay not to be okay – This is a difficult time for me emotionally. While I have been fortunate enough to not contract COVID, I have struggled with emotional overwhelm, physical exhaustion, irritability, frustration, indecisiveness, lack of motivation, and a few anger outbursts. Just ask my poor husband and children. I know that good is coming, that we will find effective treatments and a vaccine, that my faith, trust, and peace lie in the Almighty God, but I have really struggled some days. I have fought to meet the needs of my patients while myself dealing with tremendous angst and filled with doubt. I try to shelter my children from my own misgivings. And I know that it's okay. It's okay not to be okay. It's okay that I have had some rough days filled with tears and despair. It's okay that I don't always have answers and that my steps sometimes falter. The truth that is these down moments along this journey means nothing other than I am human; and, to be human is to experience the full spectrum of human emotion. But at the end of this day, I refuse to let this mental tug of war negate my resolute hope. Love will win. Good will win. We will win.
Strength and healing lie in our vulnerability – I can sum up this lesson with a profound quote from Breneˊ Brown: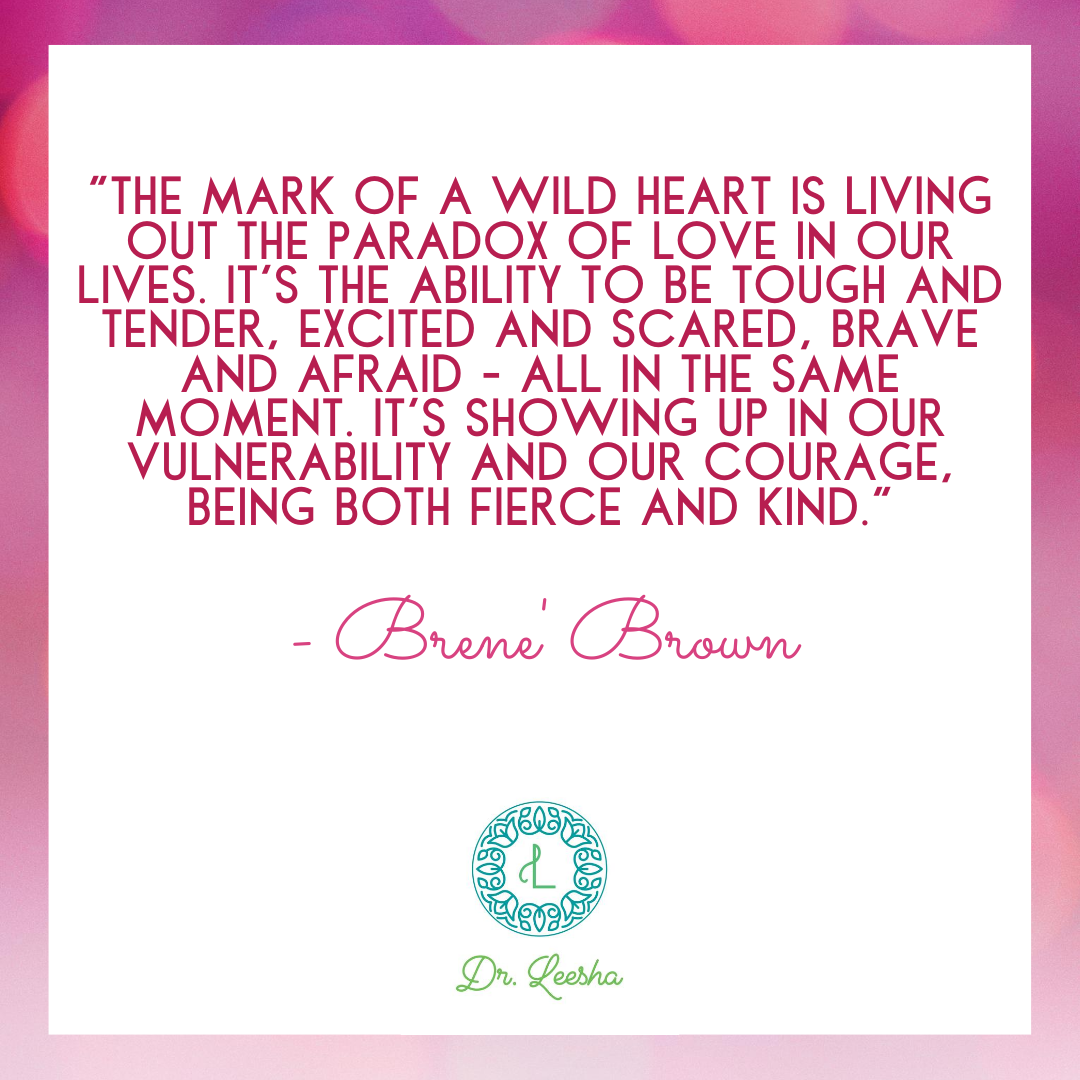 The power of human touch – Yes, I'm being safe, but elbow bumps and air hugs just don't cut it for me; and, I'm not even a touchy-feely kind of girl. What I do cherish is a tight squeeze from my tribe and a prolonged embrace from my parents, my sister, and my niece. I miss planting sweet kisses on soft cheeks and hugging the necks of friends and extended family that I love so dearly. The absence of touch leaves my heart longing for closeness.
Team Cox for life – My husband and I will be married 18 years this October. 18 beautiful years!!! What an incredible and glorious feat not for the faint of heart. By the grace of God, our marriage has grown closer and stronger over its course, and I love Kenneth Cox more today than I did when we first became husband and wife. We survived an unexpected move to Birmingham, Alabama 10 years ago, a move I truthfully fought against with everything in my being until I finally accepted this was God's desire for our family. We have been incredibly blessed in Birmingham. Our family has grown, we are designing our dreams, and creating our legacy. COVID-19 has forced us to readjust and pivot, and this pandemic has reminded me that nothing will stop the force that is Team Cox. Not COVID, not natural disasters, not the unexpected. What God has for us is for us; we can weather the storms of life, big and small; and, we will not be thwarted. #teamCoxforlife
A persistent reminder that God is in control – Control issues have plagued me for much of adult life. I am slowly and somewhat inconsistently relinquishing control, a work in progress. COVID-19 is a visceral reminder that God, the magnificent creator of the universe, has been, is, and will always be in control. I may plan, organize, arrange, and devise, but the word of God tells me in Proverbs 19:21 (NIV), "Many are the plans in a person's heart, but it is the Lord's purpose that prevails." I trust Him completely and find rest and comfort in His arms. He gives me a peace that transcends all understanding even in the middle of raging storms. I know "that in all things God works for the good of those who love him, who have been called according to his purpose" (Romans 8:28 NIV). He is working this COVID situation out for my good and your good, too.
What lessons is COVID-19 still teaching you?