The Zombie Apocalypse Minus the Zombies
Neither my physician credentials nor mental health expertise have sufficiently quashed my apprehension and unease as the world faces COVID-19. This pandemic feels like the zombie apocalypse without the zombies. Numbers grow, panic ensues, resources are limited, and recommendations frequently change. Internally my heart races and my belly churns. I struggle to take the very advice I dole out to others because there is so much we still don't know. Questions like When will this end? Will the entire country shut down? Fear swirls around in my mind, and doubt threatens my peace. I search for the best way to answer my children's questions honestly but without adding unnecessary worry. Here's a helpful for resource for how to talk to our children about the coronavirus.
The need to disconnect
I go from scouring social media and reading the latest from the CDC to shutting down my laptop and turning off the TV in my frantic efforts to disconnect from it all. Then it's yelling at my three to "stay on schedule" to kicking routine and stability to the curb and replacing it with hugs, snuggles, and Disney+. I desperately want to see my friends and family like the good old days just a few weeks ago while knowing this is impossible right now – hello social distancing.
Peace in the middle of the storm
And yet the more I wrestle with my own stuff, my worries and my baggage, I am reminded so beautifully in the quiet stillness of the night that my God is still in control. He still sits high and looks low. He still loves all of his children. He still has a plan for you and for me, for our families, for our friends, for our colleagues, for our courageous healthcare providers, for our nation, and for our world; plans to prosper us and not to harm us and to give us hope and a future despite what it looks like.
Jesus, my ever-present help
I find solace in the word of God. When my mind starts racing and a case of the what-if's overtake me, I search for scriptures that speak to my situation and allay my fears. His word is imprinted upon my heart and gives me a sense of comfort and peace that the world could never give.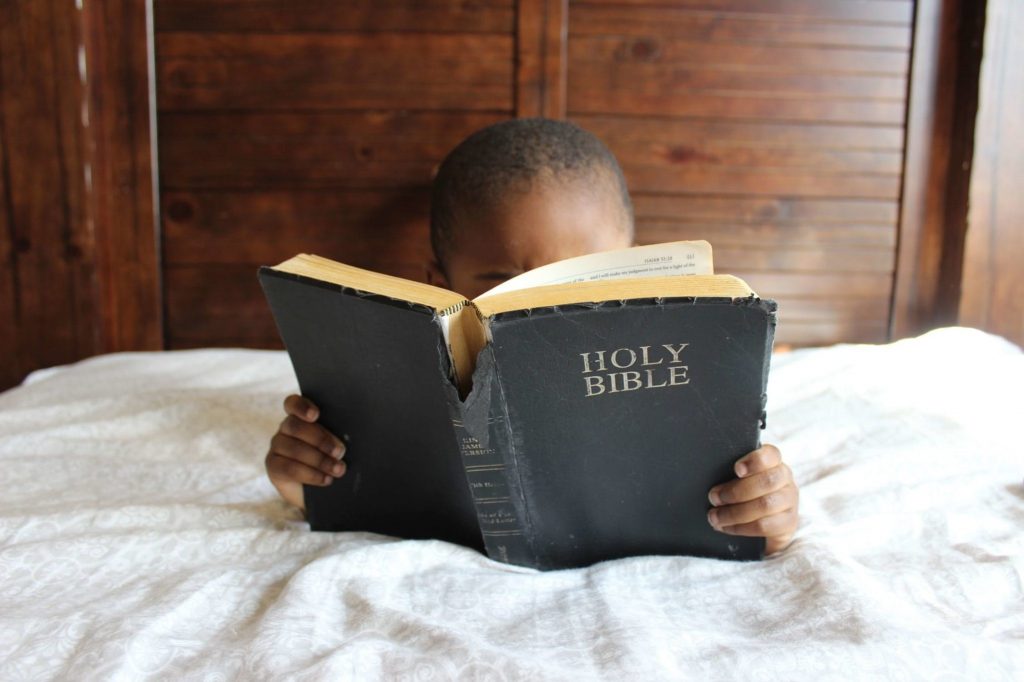 Scriptures of peace, hope, and love
I will share a few scriptures with you as we experience this new normal together. Remember, you never know what someone may be going through, so please don't hesitate to share a smile and be kind to all you encounter. Share a thoughtful text. Post an uplifting message on social media. Send an email to your colleagues to let them know that we're all in this together. We need each other more than ever before, and most importantly we need to turn to God and seeks his face for there we will find our strength.
Philippians 4: 6-7 (NLT) – Don't worry about anything; instead, pray about everything. Tell God what you need, and thank him for all that he has done. Then you will experience God's peace, which exceeds anything we can understand. His peace will guard your hearts and minds as you live in Christ Jesus.
In Christ, we find our peace.
Psalm 56:3 (NLT) – But when I am afraid, I will put my trust in you.
Trust God! Faith over fear.
John 14:27 (NLT) – I am leaving you with a gift – peace of mind and heart. And the pace I give is a gift the world cannot give. So don't be troubled or afraid.
Let God's peace overtake our hearts and our minds and fill us with a sense of calm.
Psalms 94:19 (NLT) – When doubts filled my mind, your comfort gave me renewed hope and cheer.
There is joy and comfort in Jesus.
Proverbs 12:25 (NLT) – Worry weighs a person down; an encouraging word cheers a person up.
Let us encourage each other so that we can replace our worries with hope and faith.
Psalms 55:22 (NLT) – Give your burdens to the Lord, and he will take care of you. He will not permit the godly to slip and fall.
God can handle all that we bring to him, but we must surrender and give all of it to him.
Deuteronomy 31:6 (NLT) – So be strong and courageous! Do not be afraid and do not panic before them. For the Lord your God will personally go ahead of you. He will neither fail you nor abandon you.
God will never leave us or forsake us. Turn to him.
Psalms 46:1 (NIV) – God is our refuge and strength, an ever-present help in trouble.
God is our refuge, our strong tower.
Zephaniah 3:17 (NLT) – For the Lord your God is living among you. He is a mighty savior. He will take delight in you with gladness. With his love, he will calm all your fears. He will rejoice over you with joyful songs.
God's love conquers all.
1 Peter 5:7 (NLT) – Give all your worries and cares to God, for he cares about you.
In John 16:33 Jesus tells us that we will have troubles as believers. He knows that we will face health problems, financial stressors, relationship woes, and work challenges. We can bring all of it to him because he wants to carry the load for us. But He also says that we should "take heart" because he has "overcome the world."
1 Corinthians 16:13-14 (NLT) – Be on guard. Stand firm in the faith. Be strong. And do everything with love.
Be prepared. Heed wise counsel. And let us love one another with the love of Christ Jesus.
Psalms 46:5 (NIV) – God is within her, she will not fall; God will help her at break of day.
Moms, this is a time filled with real concerns, lots of uncertainty, and more questions than answers. Our patience is being tested daily. We desperately cling to God as we fight to hold it together for our families; but the Bible is clear. God is within us; and because He abides in us and we abide in him, then we will bear good fruit. Don't give up. Don't lose hope. We are in this thing together. I love you.